Expanding the Use
of BlockChain Technology
Peet platform's objectives allow you to convert any asset of value into our native asset PTE or use your asset as collateral for PTE. You can then lend or stake to earn the highest rates possible across any supported blockchain.
The Peet platform integrates blockchain technology with traditional off chain assets through the use of decentralized protocols. This 'Chainlink' allows for the value of USD, stocks, home equity, or any share of ownership to be represented on chain and used as collateral to earn a high rate of return.
"Keep your money where you want it to be, but earn like it is anywhere you need it to be."
Interoperability
& Capital Efficiency
Decentralized Finance has contributed to the development of many innovative services that could not exist in the traditional financial industry and has opened up a world of opportunity to investors.
The problem with the current system is most of these DeFi applications exist soley on the Ethereum network. PTE, the native token of Peet exists on multiple blockchains and has the ability to interact with multiple types of financial applications at once.
Because of this Peet can offer its users more options, lower fees, and higher returns than typical single blockchain applications who make up the vast majority of projects in the space. You will earn more and keep more with Peet
Why Choose Peet?
A single defi asset cross-chain with higher returns, lower fees, and even more possibilities

Community & Governance

Blockchain Interoperability

Staking Reward & Defi Earning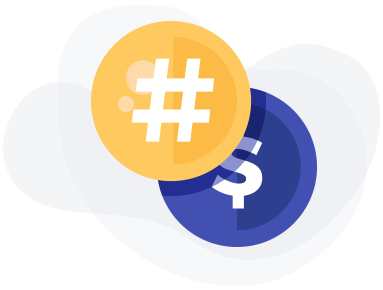 Peet is governed by a DAO decentralized autonomous organization, i.e. the community and with modularity enables upgradable systems and ease of adaptability.
By becoming a holder you can participate in the governance process yourself! Vote on how Peet grows, how Peet adapts, rewards tables, and all aspects about the future of Peet.
Peet uses multiple blockchains simultaneously.
Token bridges move assets across chains instantly.
Capital efficiency gives the highest returns possible.
POLR Path of Least Resistence protocol transacts funds on the chain with lowest fees at the time.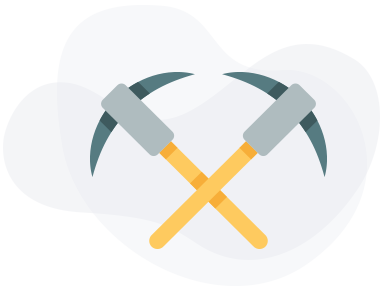 Staking
When using the Peet App you earn passive monthly income through ROI optimized smart-contracts. Effortlessly stake PTE from your own wallet (Metamask, TrustWallet, Neoline..) on multiple chains safely and entirely decentralized through a modern dapp.

Rates of return are guaranteed as rewards are locked in the moment a contract begins. Your money safely invested, with minimal fees and optimal returns. By over collateralizing the top paying protocols like (Compound, Aave, Lock.Finance, Celsius Network...) Peet gives you the highest guaranteed rates of return.
Liquidity Providing
Earn and participate to severals bounty events that we do often to get even more profits by adding liquidity to a PTE pool on Uniswap.
Providers will earn monthly with all of the fees generated from the pool.
You can start earning today.
Learn how by following this Medium tutorial.
Collaterized Lending
Through integration with Chainlink and our own protocols Peet Platform allows users to represent traditional forms of wealth on the blockchain and collateralize them for lending.
Peet users are able to earn returns on anything ownable. Home equity, stocks, precious metal holdings and other forms of wealth can yield safe returns on the blockchain in a trustless decentralized ecosystem.